Belgian expertise helps Danish company revolutionize non-alcoholic brewing
Two new yeast strains on the market for brewing non-alcoholic beers
November 14, 2023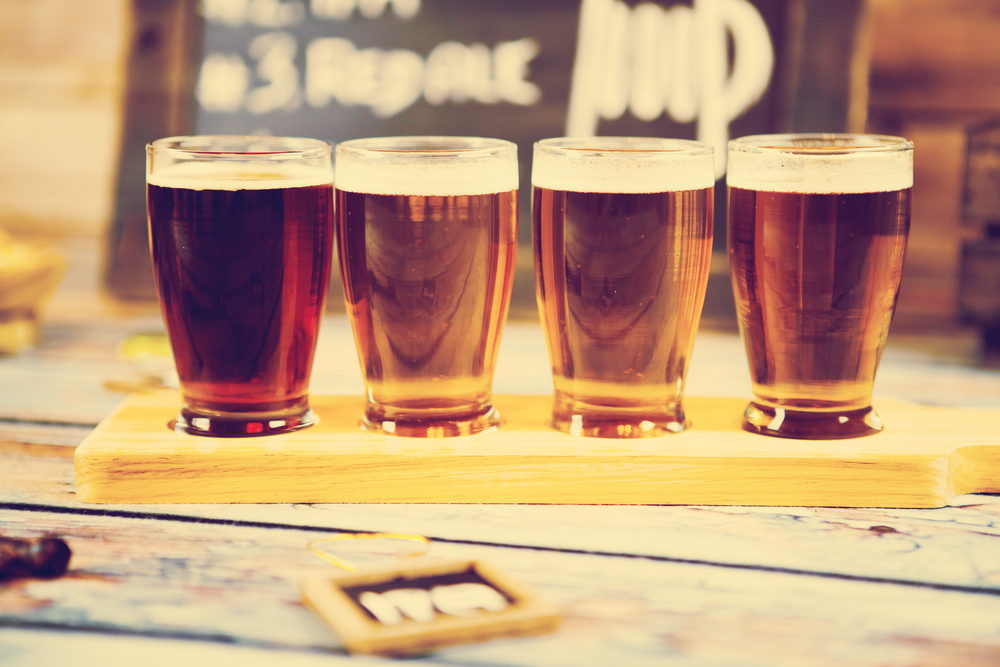 Leuven 14 November 2023 — Chr. Hansen - a Danish multinational producing microbes for sustainable agriculture, better food and healthier living – will bring two new yeast strains on the market for brewing non-alcoholic beers. To find the best performing yeasts, the company contacted Kevin Verstrepen, director of the KU Leuven Beer Institute and head of VIB-KU Leuven Center for Microbiology. With the help of Belgian yeast expertise, Chr. Hansen aims to set a higher bar for qualitative, traditional, and tasty non-alcoholic beer that will allow also smaller breweries to produce zero-alcohol beer in a sustainable, environment-friendly manner.
The challenges of non-alcoholic beers
Recent data from Euromonitor indicates the global non-alcoholic beer market has seen a 5% ​ annual growth rate between 2018-22, and is forecasted to grow by 7% over the next five years (2023-27). Consumers are increasingly motivated to explore low/no alcohol beverages. However, flavor and quality remain crucial factors in consumer acceptance, and this is where the problem often lies.
The current processes of producing non-alcoholic beer often affect the taste and quality of the beer. A common technique is dealcoholization via distillation, where beer is brewed in a traditional way and afterwards heated, so the alcohol evaporates. This heating affects the taste, meaning brewers often add flavor compounds to the beer afterward. Distillation also requires a special installation and much energy, making it expensive, taxing for the environment, and only accessible to large breweries. ​ Another technique is limiting the fermentation by reducing the amount of fermentable sugars or interrupting the fermentation by lowering the temperature. This often leads to a taste described by beer connoisseurs as 'unfinished.'
Chr. Hansen is tackling these challenges by bringing two new yeast strains to the market that don't produce alcohol during fermentation but do create quality flavor profiles. This allows brewers to produce a natural, non-alcoholic beer in an traditional way. To find these yeasts, Chr. Hansen called in the help of Prof. Kevin Verstrepen from VIB-KU Leuven Center for Microbiology. Kevin and his team started analyzing yeasts on their qualities to create a non-alcoholic beer, with a suitable flavor profile.
"Tasty non-alcoholic beer is really becoming the holy grail," says Prof. Verstrepen. "Everyone is doing research in this field, from mega breweries to smaller brewers. The new yeasts that we have developed in collaboration with Chr. Hansen will help create flavorful, non-alcoholic beers, but still maintain the traditional character of the brewing process."
What's your flavor?
Chr. Hansen already has one strain on the market of a Pichia kluyveri yeast. This yeast is recommended for a refreshing, balanced beer. Now, with the help of the Belgian scientists, they raise their beer game with two new P. kluyveri strains called NEER® Poly and NEER® Punch. The Poly yeasts have a neutral impact, making them ideal for brewing beers where the malts and hops shine. This is excellent for pilsners, ales, and stouts. The punch yeasts are ideal for fruit-forward beers by adding depth and complexity to the flavors. This yeast is ideal for IPAs and fruit beers.
"We believe that every consumer deserves a great-tasting beer, regardless of their choice to consume alcohol or not," says Sofie Saerens, Senior Commercial Development Manager at Chr. Hansen. "Our new strains, NEER® Poly and NEER® Punch, are really pushing the boundaries of flavor in the non-alcoholic beer market. We're excited to offer brewers the tools they need to meet the growing demand for high-quality, flavorful, non-alcoholic options. Plus, our yeast technology streamlines the brewing process, enabling cost savings and sustainability benefits "
Brewers who want to discover these yeasts can visit the experts of Chr. Hansen at the Brau Beviale beer event from 28-30 November in Nuremberg. They will present their new yeasts, and visitors can sample non-alcoholic beers brewed with their new strains.
---
About Chr. Hansen
Chr. Hansen is a global, differentiated bioscience company that develops natural ingredient solutions for the food, nutritional, pharmaceutical and agricultural industries. At Chr. Hansen we are uniquely positioned to drive positive change through microbial solutions. We have worked for almost 150 years to enable sustainable agriculture, better food and healthier living for more people around the world. Our microbial and fermentation technology platforms, including our broad and relevant collection of around 50,000 microbial strains, have game-changing potential. Matching customer needs and global trends we continue to unlock the power of good bacteria to respond to global challenges such as food waste, global health and the overuse of antibiotics and pesticides. As one of the world's most sustainable companies, we touch the lives of more than 1 billion people every day. Driven by our legacy of innovation and curiosity to pioneer science, our purpose – To grow a better world. Naturally. – is at the heart of everything we do.