Digging for brain disease biomarkers with innovative proteomics
Two VIB research teams join forces to look for biomarkers in blood and cerebrospinal fluid samples of people living with frontotemporal degeneration.
December 23, 2021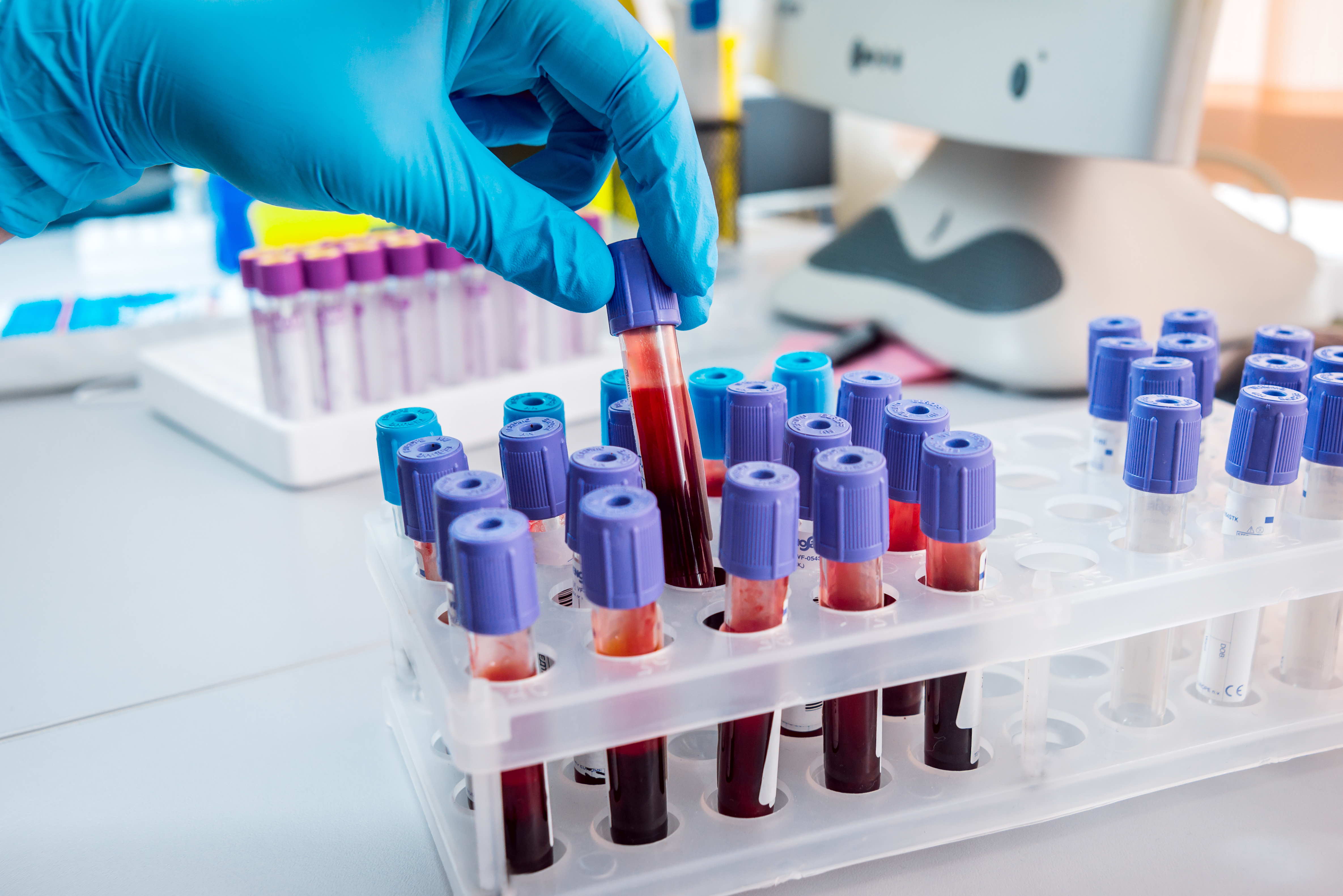 This brain disease causes dementia, usually at a relatively young age. Backed by 2 million USD in funding from the US Department of Defense, Rosa Rademakers (VIB & University of Antwerp) and Kris Gevaert (VIB & Ghent University) plan to enrich low-abundance disease-related proteins using an innovative proteomic workflow.
What is frontotemporal degeneration?
About 1 to 2 in 10 dementia cases are caused by frontotemporal degeneration, the progressive loss of brain cells in the frontal and temporal (behind the ears) parts of the brain. Affecting people relatively early in life, often already in their forties and fifties, frontotemporal degeneration has an immense impact on the lives of patients and their loved ones.
Unlike Alzheimer's disease, people with frontotemporal degeneration are not primarily confronted with memory problems, but with changes in their behavior and personality. They typically present with disinhibition, in other words, they lack "a filter", causing them to behave in socially awkward and sometimes dangerous ways. People with frontotemporal degeneration often also face language and speech problems, being unable to understand words or name objects.
Enriching culprit proteins
"We know from brain autopsies that at least two specific proteins accumulate in the brain of people with frontotemporal degeneration, namely Tau and TDP-43," explains prof. Rosa Rademakers from the VIB-UAntwerp Center for Molecular Neurology. "But a major obstacle when it comes to treatment is the lack of biomarkers to detect the specific types of protein accumulating in the brain of someone living with frontotemporal degeneration."
To solve this problem, Rademakers teamed up with proteomics expert prof. Kris Gevaert from the VIB-UGent Center for Medical Biotechnology. His team has developed a new proteomic method that allows them to identify and quantify disease-related, yet very low abundance proteins using mass spectrometry.
Rademakers: "We know that certain disease-specific proteins circulate in both CSF and blood of people with frontotemporal degeneration. Some of these proteins will be the result of disease-induced damage; we call them tissue leakage proteins. They could act as a proxy biomarker for the ongoing disease."
From fluid biomarkers to tailored treatments
Backed by funding from the Congressionally Directed Medical Research Programs of the US Department of Defense, the research team will now apply Gevaert's advanced mass spectrometry approach to analyze Rademakers' blood plasma and cerebrospinal fluid samples from patients.
"We think that because of the inherent limitations of routine mass spectrometry, many tissue leakage proteins have previously been missed," says Gevaert. "Especially in samples obtained by minimally invasive methods, such as blood samples, one expects only a low abundance of disease-specific or disease-associated proteins from the brain." 
"We will be particularly looking for unique proteins in plasma or cerebrospinal fluid in patients with presumed tau- or TDP-type frontotemporal degeneration," adds Rademakers. "Our hope is to identify specific proteomic signatures, that can help us to better stratify patients between different types of frontotemporal degeneration in clinical trials. Clinical biomarkers will be essential to help us develop tailored treatments."
---
A novel proteomic workflow to identify and quantify tissue leakage proteins
The team will target two protein features that separate tissue leakage proteins from other plasma or cerebrospinal fluid proteins:
Protein N-glycosylationN-glycosylation is typical for secreted proteins, and occurs only very rarely for cytoplasmic proteins.
N-terminal acetylationPrevious work by the Gevaert lab has shown that the large majority of cytoplasmic proteins in eukaryotes is N-terminally acetylated. Secreted proteins typically carry an N-terminal signal sequence that directs them to the secretory route over the endoplasmic reticulum, where this signal sequence is cleaved off, creating a new, non-acetylated protein N-terminus.
"In the case of biological samples from people with frontotemporal degeneration, the tissue leakage proteins we are interested in will be typically N-terminally acetylated, though not N-glycosylated," says Gevaert. "Of course, our unique proteomic workflow could be of interest to enrich tissue leakage proteins in other disease contexts as well."
---
This work is supported by the U.S. Army Medical Research Acquisition Activity, in the amount of 2.1 USD, through the CDMRP Peer Reviewed Medical Research Program under Award No. W81XWH2110712. The U.S. Army Medical Research Acquisition Activity, 820 Chandler Street, Fort Detrick MD 21702-5014 is the awarding and administering acquisition office. Opinions, interpretations, conclusions, and recommendations are those of the author and are not necessarily endorsed by the U.S. Army Medical Research Acquisition Activity.