Novel monoclonal antibody developed based on research of Peter Carmeliet and Rakesh Jain shows promising Phase I results by halting disease progression in aggressive pediatric brain cancer
Clinical study shows promising results in medulloblastoma patients, effectively stopping tumor growth for more than 100 days
July 19, 2022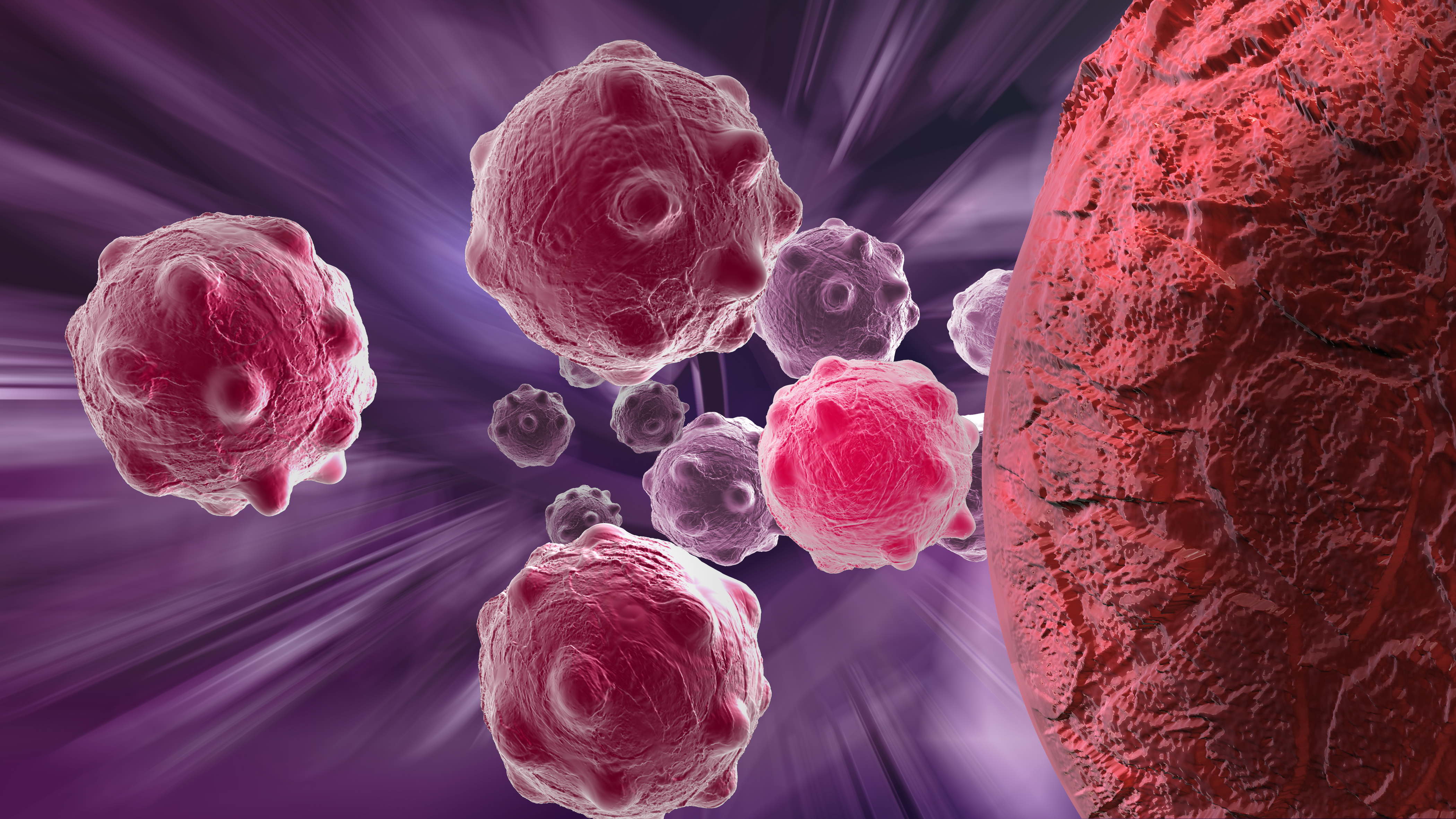 Scientists and clinicians from leading life sciences institute VIB, Harvard University, the Atrium Health Levine Children's Hospital and Massachusetts General Hospital have managed to halt disease progression in terminally ill medulloblastoma patients. A monoclonal antibody, TB-403, was well tolerated and able to halt tumor growth in 7 out of 11 patients, of which more than half remained stable in their disease for longer than 100 days. The results of this study are promising and prompt further research to develop new therapeutic options for this disease with a high mortality rate.
Medulloblastoma is a rare type of cancerous tumor formed in the neuroepithelial cells of the brain. Most cases occur below the age of 19 years. Even though the disease occurs in only 1.5-2 cases per 100.000 persons on average, it is the most common brain cancer in children. To date, there are no specialized treatments available for medulloblastoma. Patients rely on traditional treatments such as chemotherapy, radiation therapy and surgery, often with heavy deleterious long term side effects. Due to frequent metastasis, sometimes already at initial diagnosis, and relapse after treatment, this is a very aggressive type of cancer with a high mortality rate. 
Using a monoclonal antibody, TB-403, new steps are being taken in the direction of additional treatments for this debilitating disease. The antibody originated from longstanding pioneering research by Peter Carmeliet and his colleagues from the VIB-KU Leuven lab for Angiogenesis and Vascular Metabolism on a specific vascular growth factor called the Placental Growth Factor (PlGF). In a research collaboration with the lab of Rakesh K. Jain, director of the E.L. Steele Laboratories for Tumor Biology at Harvard University, the scientists illustrated the therapeutic potential of blocking PLGF in preclinical models for medulloblastoma1. ​ 
This prompted the current phase I trial, led by researchers at Atrium Health Levine Children's Hospital and the Massachusetts General Hospital in collaboration with the VIB-KU Leuven Lab for Angiogenesis and Vascular Metabolism. ​ 
Peter Carmeliet, Head of the VIB-KU Leuven Lab for Angiogenesis and Vascular Metabolism: "It is evident that treatment of medulloblastoma, the most prevalent brain cancer in children, represents a significant unmet medical need. Building on years of scientific research on PLGF with many of my lab members, Rakesh Jain and his colleagues, we were able to demonstrate how PLGF plays a role in the progression of medulloblastoma and thus highlight the therapeutic potential for blocking it. We hope the current insights spur further development of advanced therapies to address this dire condition."  
Promising results 
The trial was conducted to test safety and tolerability of TB-403 in medulloblastoma patients. Patients received increasing doses of the antibody and no unacceptable toxicities were noted associated to the therapy. While there were no partial tumor responses (significant reductions in tumor size) in this treatment refractory population, 7 out of a total of 11 patients experienced stabilization of tumor growth, halting disease. For 4 patients, this interruption of disease progression lasted beyond the 100-day mark. What's more, the treatment was administered at home, limiting the time spent in hospitals and further contributing to the patients' quality of life. These positive results point toward the potential of blocking PLGF as a new therapeutic pathway for medulloblastoma patients. However, more research and trials are needed as the current trial was not designed to demonstrate clinical efficacy of the therapy. ​ 
Rakesh K. Jain, director of the E.L. Steele Laboratories for Tumor Biology at MGH and the Andrew Werk Cook Professor of Radiation Oncology at Harvard Medical School: "Beyond the new biological insights, the experimental results were particularly exciting because blocking PlGF, unlike other cancer-related pathways, was safe in humans and thus was a particularly promising strategy in the pediatric population. We are thrilled to see the initial translation of these concepts into a clinical trial."  
The results are now published in Clinical Cancer Research2. The antibody development and clinical study was supported by Oncurious NV and the trial was conducted through the Beat Childhood Cancer Foundation. Further development of therapeutics based on blocking PLGF and testing of these in advanced clinical studies will be needed to support clinical use. 
1 Targeting placental growth factor/neuropilin 1 pathway inhibits growth and spread of medulloblastoma - PubMed (nih.gov)
2 A Phase I Trial of TB-403 in Relapsed Medulloblastoma, Neuroblastoma, Ewing Sarcoma, and Alveolar Rhabdomyosarcoma - Clinical Cancer Research (aacrjournals.org)
About the Massachusetts General Hospital
Massachusetts General Hospital, founded in 1811, is the original and largest teaching hospital of Harvard Medical School. The Mass General Research Institute conducts the largest hospital-based research program in the nation, with annual research operations of more than $1 billion and comprises more than 9,500 researchers working across more than 30 institutes, centers and departments. In August 2021, Mass General was named #5 in the U.S. News & World Report list of "America's Best Hospitals." MGH is a founding member of the Mass General Brigham healthcare system.
About Atrium Health
​Atrium Health is a nationally recognized leader in shaping health outcomes through innovative research, education and compassionate patient care. Based in Charlotte, North Carolina, Atrium Health is an integrated, nonprofit health system with more than 70,000 teammates serving patients at 40 hospitals and more than 1,400 care locations. It provides care under the Atrium Health Wake Forest Baptist name in the Winston-Salem, North Carolina, region, as well as Atrium Health Navicent and Atrium Health Floyd in Georgia and Alabama. Atrium Health is renowned for its top-ranked pediatric, cancer and heart care, as well as organ transplants, burn treatments and specialized musculoskeletal programs. A recognized leader in experiential medical education and groundbreaking research, Wake Forest University School of Medicine is the academic core of the enterprise, including Wake Forest Innovations, which is advancing new medical technologies and biomedical discoveries. Atrium Health is also a leading-edge innovator in virtual care and mobile medicine, providing care close to home and in the home. Ranked nationally among U.S. News & World Report's Best Hospitals in eight pediatric specialties and for rehabilitation, Atrium Health has also received the American Hospital Association's Quest for Quality Prize and its 2021 Carolyn Boone Lewis Equity of Care Award, as well as the 2020 Centers for Medicare & Medicaid Services Health Equity Award for its efforts to reduce racial and ethnic disparities in care. With a commitment to every community it serves, Atrium Health seeks to improve health, elevate hope and advance healing – for all, providing $2.46 billion last year in free and uncompensated care and other community benefits.